On December 31, 2021, SAP will end support for their SAP BPC (Business Planning and Consolidation) software. SAP previously set an end date of December 31, 2020, then changed their end date because of the substantial effect it would have on global organizations.
The stated goal is to roll SAP BPC into a new CPM solution, SAP Group Reporting and Analytics Cloud for Planning.
The question for global organizations is whether to continue chasing the moving target of legacy CPM solutions, or choose a modern, unified platform such as OneStream that was built for the speed and needs of today's business environment.
No More Shifting Resources to Accommodate a CPM Solution
Over the past two decades, SAP has accumulated CPM solutions from other vendors to try to present a usable CPM solution to the market.
They acquired solutions for Consolidation, Reporting/Disclosures, Planning (SAP BPC), and Profitability. The pieces have not fit — resulting in constant change to product delivery and support. Plus, there has been confusion over whether organizations are using the right software version on the right software platform.
Specific to SAP BPC, there are several versions in the market, including BPC 11.0 for BW/4HANA. SAP will be ending support for this current version in December 2021 after previously setting the clock for December 2020.
What does this mean for current SAP customers? Organizations are faced with a decision of whether to stick with SAP as they try again to retrofit pieces into the SAP Group Reporting and Analytics Cloud for Planning or stop chasing the bouncing ball by migrating to OneStream.
There is An Alternative for CPM Customers
For years, global organizations had their hands tied depending on Oracle Hyperion, SAP, or other providers to tell them how they can use CPM software.
OneStream took a different tact of building a CPM solution from the ground up with the customer in mind first. Customers that are tired of adapting to mandated software changes will find it refreshing that the OneStream XF software platform is flexible and adaptable to the customer.
Additionally, as OneStream has achieved scale as one of the fastest growing U.S. companies, the usability and reliability of the OneStream XF platform continues to be recognized in the industry.
This is evidenced by OneStream ranking high in the most recent Gartner Magic Quadrant. In the report, OneStream achieved "visionary" status for both the robustness of the software solution and the ability to execute delivery of the solution.
Prepare to Utilize Resources On Your Time
OneStream is clearly the best alternative to SAP BPC and other legacy software applications that many organizations have felt locked into for too many years.
You no longer have to allocate valuable resources to another SAP software change or a mandated migration to the cloud from Hyperion that doesn't fit your organization.
The migration to OneStream for CPM is a valuable investment in 2020 to support the longevity of your organization long after the initial set-up is complete.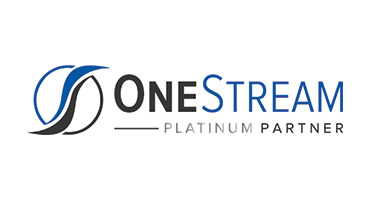 And, because the software is customized to your organizational needs, the software implementation process follows suit by working with your available resources to complete the migration process and allow for the extension of capabilities over time.
If you need more time to migrate each team or business unit to OneStream, you have the flexibility. If you need to start with migrating Financial Planning & Analysis (FP&A) before Consolidations or Budgeting, you have the flexibility.
As a Platinum OneStream software implementation partner, HollandParker is equipped to handle the most complex or time-sensitive implementation projects.
Our team of consultants have experience in SAP BPC, Hyperion, and many other legacy applications to understand the challenges of migrating data, processes, and people from your current software platform to OneStream.
So, no longer feel like your options are limited because of the big changes SAP BPC. Take a broader look at whether OneStream is the right option for your organization to get back to business and stop worrying about what's going to change next from your CPM solution.
Contact us today to inquire about OneStream for your organization and how we can support the migration.