HollandParker is excited to announce that we have launched an international presence in the country of Mexico.
We decided to place a team in Mexico that will support international OneStream XF software implementation projects. The move aligns with the rapid growth of OneStream to deliver their unified, modern corporate performance management (CPM) solution to global companies.
To support each software implementation project, our CPM consulting firm built a dedicated team in Mexico City that includes sales, pre-sales, and director level support.
We will be using this central base in Mexico City to springboard into more global implementation projects. We are specifically looking to implement the OneStream XF software solution for organizations based in Central America and South America.
Why Mexico is a Strategic Choice for OneStream Implementation
Being a OneStream Platinum partner, we wanted to expand globally to take advantage of a growing list of international companies that need a modern CPM solution. And, with OneStream picking up traction in Mexico, it made sense to invest our time and energy in helping OneStream to expand their footprint in the country.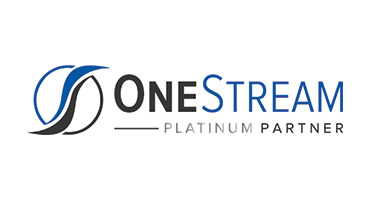 This international move shows how our CPM consulting firm can react to the market demand and scale as necessary to meet the ever-growing demand for the OneStream XF platform.
"OneStream has built worldwide demand for their industry-leading CPM solution," says HollandParker founder Philip Parker. "We wanted to be ready to meet the demand by getting on the ground in Mexico to implement the solution for global companies.
"Because we built an industry-leading process for software implementation, we know that our team will excel at dropping our implementation process into another country or language. And, we will accomplish our objectives at the same level of project support and delivery that our customers have grown to expect and appreciate."
What Type of Companies Should Work With HollandParker?
Our team in Mexico is working with global companies ranging from $500 million to $10 billion in annual revenue.
We are currently working with companies in the manufacturing space, but our capability is not limited to one industry. We are fully capable of supporting a diverse and broad range of industries because of the strong backgrounds and expertise of our Mexico team members.
If your global company is based in Mexico, Central America, or South America, we would appreciate the opportunity to discuss why now is the time to migrate to OneStream for a modern approach to corporate performance management.
Contact us directly to inquire about CPM implementation support. We can help identify the steps required to implement the OneStream XF solution to support your global organization.