OneStream is the talk of financial and business circles due to their explosive growth, recent unicorn valuation, and the launch of the OneStream XF 5.0 software.
OneStream sales representatives are having very productive conversations with enterprise companies who want to take advantage of the best CPM/EPM software solution on the market.
As a part of acquiring software, companies need to understand what it takes to implement successfully. That's why working with a Platinum-level OneStream software implementation partner such as HollandParker is critical to support the execution of the agreement.
How to Differentiate the Best OneStream Implementation Partners
To find the best match for your deal, consider three major characteristics of OneStream XF implementation partners:
Track Record of Success
Strong Commitment to OneStream XF Software
Fully Capable, Knowledgeable, and Experienced Team
Differentiator: Track Record of Success
For OneStream sales reps, successful implementations means more opportunities to grow in your role and advance in your career. Who are you going to trust to make sure the deal advances from the agreement to complete execution?
An implementation partner with a track record of success is the strongest indicator that your customer is in good hands. You want to be able to confidently hand off your customer to a software implementation partner with credentials and a proven ability to complete the implementation process.
For many companies, the transition from Excel spreadsheets or legacy CPM or EPM software solutions is a daunting task. You need to be able to make a smooth handoff to an implementation partner that has a history of migrating clients to OneStream XF.
Differentiator: Commitment to Implementing OneStream XF Software
OneStream is well past the start-up phase of their sustainable growth plan. With revenue growth of more than 500 percent over the past three years, it's time for implementation partners to put a stake in the ground about their commitment to implementing OneStream.
For OneStream to continue leading the industry in CPM/EPM solutions, implementation partners need to be squarely focused on building their capabilities around OneStream XF implementation. No longer should implementation partners have one foot in OneStream and another foot in competing software when OneStream has clearly separated itself in the marketplace.
When evaluating implementation partners, take inventory of the services offered by each company. Make sure there is a strong commitment to implementing OneStream XF software, especially to ensure that the implementation partner will be ready to support your customer with Phase 2 of implementation and the extensibility of the platform.
Differentiator: The Team to Execute Implementation
When doing your homework regarding implementation partners, take some time to evaluate the potential consultants that will be supporting implementation for your customer.
What are the accounting and financial backgrounds of team members?
What are the technical capabilities and technological experience of team members?
Can the implementation partner mobilize team members to begin implementation?
Are the team members knowledgeable and experienced to keep the project moving?
Are the team members supported by enough resources to complete implementation?
Look at the LinkedIn profiles of consultants for each potential implementation partner. Consider their expertise, educational background, and industry experience. Which team would you feel most confident working with to support implementation for your new customer?
HollandParker Sits in the Ideal Position for OneStream XF Implementation
Our consulting firm understands the importance of selecting the best implementation partner for your customer. That's why we positioned our company to sit in the ideal position for implementation support.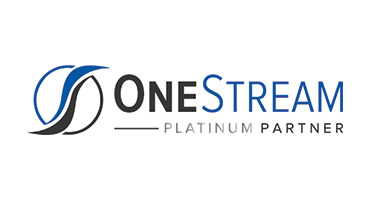 – Our business model is built on implementing OneStream XF software. That means our consultants are focused on OneStream XF software, we are constantly training new consultants on OneStream, and we are hiring consultants with the background and expertise to support implementation.
– We do not implement competing services. Once we recognized OneStream as the industry leader in CPM/EPM software solutions for modern finance and reporting, we shifted our resources and focus to OneStream implementation.
– Because of our track record of success, a strategic commitment to implementing OneStream, and a highly-capable team of consultants, we have ascended the ladder of Platinum-level implementation partners.
Contact HollandParker today to discuss your OneStream acquisition. We will provide the ideal support to advance your customer to OneStream XF implementation.