The OneStream XF software platform continues to receive industry accolades for its ability to deliver on two major needs for financial planning and analysis.
According to the 2019 Magic Quadrant for Cloud Financial Planning and Analysis (FP&A) Solutions survey, OneStream achieved "Visionary" status for both the robustness of the software solution and the ability to execute delivery of the solution.
The status in the Gartner survey captures the transformative nature of OneStream XF software to help teams execute financial close and consolidations, financial planning, and financial data analysis through a unified software platform for corporate performance management (CPM).
What Makes the OneStream Solution So Robust?
The OneStream XF platform is built to unify accounting, finance, and business functions in one platform. This way, global entities and enterprise corporations can house critical data, functions, and reporting from multiple business units in one location.
Unlike legacy applications that force cloud migration, OneStream can be deployed on-site, hosted, or in the cloud. Organizations can start with on-site or hosted deployment, then migrate to the cloud when appropriate. Flexibility and functionality is not sacrificed based on the deployment option because of the agility and scalability of the solution.
OneStream then extends the value of the unified platform through the XF MarketPlace. The MarketPlace offers 50+ solutions that can be downloaded and utilized in the software platform. These solutions are cost-effective and do not require technical expertise to download, deploy, and use.
Robustness looks like a modernized and unified CPM platform with multiple deployment options and value-add software solutions to support financial planning and analysis.
How is OneStream Equipped to Execute the Delivery?
OneStream backs up their robust software solution with industry-leading customer support. According to the Gartner survey, OneStream was the only FP&A vendor that received a "recommendation without qualifications" from actual customers.
Why did OneStream receive high customer satisfaction ratings?
Modern architecture
Guided workflows
Broad variety of reporting options
OneStream also hit the mark for aligning with FP&A market trends to support cloud-based deployments, offer flexible solutions, integrate with ERP solutions, and support analytics.
Consider OneStream For Your Global Organization
Third-party research from Gartner validates what we know about the OneStream XF platform. As a Platinum implementation partner, we work closely with enterprise-level companies to implement the software according to their needs.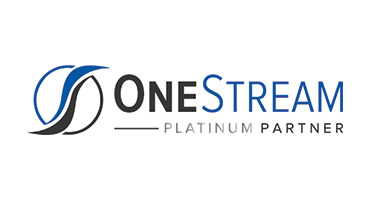 We understand the importance of a CPM solution to support financial planning and analysis to support critical functions in a timely and cost-efficient manner. Legacy applications or fragmented solutions simply do not get the job done in today's environment.
Whether you are the director of FP&A, another financial executive, or on the financial team, we know that it's time to migrate to OneStream. The results presented in the Gartner Magic Quadrant survey confirm the answer.
Contact us to find out more about how we can support your organization's migration to OneStream.