Time. Accuracy. Reliability. The VP of Financial Planning & Analysis needs to be able to save time in order to perform critical analysis, deliver accurate reports to the CFO, and rely on long-range planning.
The OneStream XF software platform delivers on all three of time savings, accurate reports, and reliable planning for the VP of FP&A. Once your company becomes a OneStream customer, the next most important step is ensuring complete user acceptance to get the most value for you and your financial team.
What Does Successful OneStream Set-up Look Like?
Successful OneStream set-up varies from company to company. However, there are common threads in the process.
Because OneStream is a customizable solution for corporate performance management (CPM), some companies start with financial close and consolidations. Other companies start with planning, budgeting, and forecasting. The goal is to address the most pressing issues first, then move toward the next phase of implementation to address the next most pressing issues.
The common threads, however, include these elements:
No more dependency on legacy platforms or Excel spreadsheets.
Complete visibility of critical information for all stakeholders.
Reduced spend using one software platform, reducing the total cost of ownership.
Key to Success #1: Full Dependency on OneStream XF Software
The OneStream XF software platform is transformative. Users should no longer be using Excel spreadsheets to perform calculations or run reports. They should also no longer be depending on legacy platforms with limited or outdated functionality.
These tools provide limited flexibility and lack integration with financial reporting and other solutions. Also, they were not designed to address the complex requirements of global enterprises.
The key to successful OneStream set-up is universal buy-in to the software platform. Once universal buy-in is achieved, your organization will see a dramatic increase in agility through streamlined processes.
Essentially, OneStream automates and accelerates data integration, consolidation, reporting, planning, and analysis through a unified platform. This means less time and resources managing legacy platforms or sorting through Excel spreadsheets and more time actually performing critical financial and planning tasks.
Key to Success #2: Complete Visibility for All Stakeholders
Many stakeholders depend on the VP of FP&A. Whether it's planning and forecasting, financial analysis, or budgeting, you have a key responsibility providing accurate information to the CFO, executive leadership team, Board of Directors, and investors.
Once you and your team are set up in OneStream, you should be able to accelerate planning cycles, spend less time collecting data, spend more time analyzing results, and better support decision-making across the enterprise.
You will be more equipped to drive long-term strategy and analyze alternative value-creation scenarios that you otherwise would not have been able to when spending time on unproductive activity. This way, you can make more accurate presentations to stakeholders using reliable data that will power long-term growth initiatives for the organization.
Key to Success #3: Reduction in Total Cost of Ownership
A primary benefit for OneStream customers is the cost savings. No more use of multiple platforms to perform multiple financial functions. No more expenditures for expensive, time-consuming updates that makes one platform incompatible with another platform.
OneStream reduces the time and costs of integrating and synchronizing data while trying to manage fragmented legacy applications.
For example, before OneStream, your team may have used one software tool for reporting that needed to talk to another tool for budgeting that needed to sync with HR's tool for managing employee headcount. No more.
The key to success for the VP of FP&A is championing OneStream as the only platform to manage critical functions throughout the organization. This way, you can achieve necessary cost and time savings, verify the reliability of data housed in a central location, and produce accurate reports for stakeholders.
Contact HollandParker for OneStream Support
We understand the challenges and responsibilities facing the VP of FP&A. As a Platinum OneStream software implementation partner, our CPM consulting firm also understands how to OneStream addresses each situation to get the most out of the platform.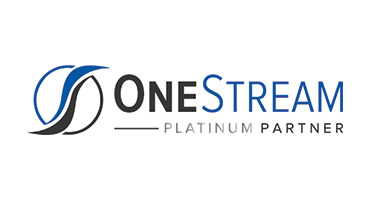 If you find yourself not finding success with OneStream user acceptance or if your company needs support with the next phase of implementation, contact HollandParker today to discuss your situation.
Our team of consultants can provide the support you need to achieve time and cost savings, accuracy, and reliability in your role.