Most business leaders in global organizations have familiarity with Oracle Essbase. This enterprise performance management (EPM) platform has been around for some time as an option for financial reporting, planning, and budgeting.
If you're really familiar with Oracle Essbase, then you may have knowledge of the data storage properties in Essbase. Included are several properties such as Stored, Dynamic Calc, and Shared.
The Essbase platform and the data storage properties represent a complicated web of unnecessary processes that are typical for legacy EPM or CPM solutions. For business leaders that need a simplified approach to financial data management and usability, the clear alternative is OneStream and its SmartCPM platform.
Cube Views: A Differentiator Between Legacy and Modern CPM
One of the key differentiators between Oracle Essbase and OneStream is the cube views available in the OneStream XF software.
– OneStream XF uses virtual cubes that provide a logical view of data. One top-level cube can be extended with sub-cubes that naturally live, work, consolidate, calculate, and report together.
– Comparatively, Essbase uses physical cubes, which replicate data and require constant updates as the underlying data changes.
In the virtual cubes utilized by OneStream XF, these dimensions are organized into one or multiple models, which are logical groups of dimensions that are created for organizing data for planning, reporting, and analysis processes.
The virtual cubes provide a logical set of data that can instantly be compared at any level of commonality across entities and scenarios — without any data movement, integrations, or multiple points of maintenance.
The Power of An Extensible CPM Platform
The virtual cube views delivered by OneStream XF are one part of the SmartCPM platform. OneStream XF was built with extensibility in mind to ensure that the platform supports multiple areas of the organization to meet multiple business needs.
Unlike legacy platforms such as Oracle Essbase that must be configured to interact with other business solutions, all of your organization's business processes can be executed within the OneStream XF platform.
Customers that migrate to OneStream have the ability to eliminate other legacy applications across multiple business units and replace them with a single, centralized CPM solution, with the ability to extend the solution to address financial reporting, planning, and budgeting requirements. The results include:
Standardization across the organization.
Single version of the truth for financial and operating results.
Single point of maintenance.
Lower cost of ownership.
Fast implementation of new solutions.
Fast and low-cost upgrades.
Streamlined planning and reporting processes.
By migrating to OneStream, customers are able to eliminate Excel spreadsheets, Essbase, and other legacy applications for financial consolidation, reporting, and planning, reducing their total cost of ownership.
How HollandParker Supports OneStream Cube Views
When our CPM consulting firm works with a customer transitioning to OneStream, we can create as many virtual cubes as necessary to support the customer's business requirements.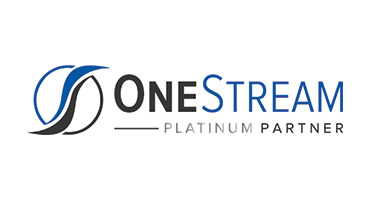 Our team can create different subsets or combinations of dimensions used across cubes. This meets the needs of customers that often require several different cubes for tasks such as financial reporting, tax reporting, budgeting, and other critical tasks.
Because of the extensibility of the OneStream platform, we have the flexibility to unroll these views in multiple implementation phases. We'll work with your team to prioritize the most important views, then build on each view in the succeeding implementation phases.
To find out more about migrating from Oracle Essbase to OneStream for a modern approach to financial and business processes, contact our team today.
As a Platinum OneStream implementation partner, we would appreciate the opportunity to discuss why this modern CPM solution is ideal for your organization.